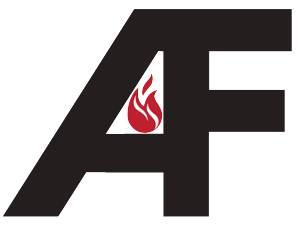 Algona Faith: Growing Faith, Sharing Faith
Algona Faith was founded in 1978 by Pastor Dennis and Joan Niles for the purpose of having a Spirit-filled Assembly of God church in Algona. After a few short years, the Niles' were called to another work and Pastor Ed and Janet Harp were elected as Senior Pastors. Through their 30 years of leadership, the church building has been expanded & remodeled, and the church membership has seen growth in numbers and in the hiring of several different youth pastors. In June of 2015, Pastors Rob & Anna Thoreson were elected as our Lead Pastors, and have led the the church through restructuring and rebranding ministries for growth!
WHAT TO EXPECT
Sundays
Don't worry about getting dressed up, just focus on getting here! Sundays are a celebration here at Algona Faith. We will sing, pray, and share a Bible-based message. Expect service to last about 90 minutes and include: fast and slow songs, announcements, offering, and a message from Pastor Rob or Pastor Anna. We also regularly celebrate communion and share about missions efforts from around the world. Before we leave for the morning, we meet in small groups, called Growth Groups, for about 30 minutes – there we discuss the morning's message & share insights from our own lives. If it's your first time, you can use the opportunity to meet Pastor Rob and Pastor Anna! Children in grades K-5 are encouraged to attend Sunday morning service, too; they stay with their families through most of the service and are dismissed to a program designed specifically for them in a room also designed for them! Nursery is provided throughout the entirety of the service.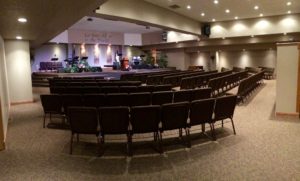 Wednesdays
During the school year, there is something for everyone at Algona Faith. From nursery all the way to adults, we are sharing Jesus with every age in a program uniquely designed for them. Nursery is available from age 0-3, FaithKids is a midweek service for pre-K to 5th grade kids, and 6th-12th graders meet for FYM (Faith Youth Ministry). Adults enjoy an interactive Bible study with Pastor Anna.
During June and July, we have a midweek service for the entire family which includes, worship, prayer, and a mini message.
HOW TO DRESS
Church is about loving God and loving people, not dressing up, so feel free to dress casually!
CHRISTIAN EDUCATION
Sundays 9-10am (classes for every age)
SUNDAYS
Small Groups 11:30am-12pm (during the school year)
MONDAYS
Worship & Prayer 7-8pm (during the school year)
WEDNESDAYS
Midweek Activities 6:30-8pm (Nursery, Kids, Youth, Adult Bible Study; all during the school year)
Midweek Family Service 7-8pm (during June and July)